Restaurant
"Le Restaurant" at Larch Park Hotel is a place where everyone will experience the delight of the palate. In the Restaurant, our chef offers international dishes with subtle and original flavors, inspired by the surrounding nature.
Exquisite Taste
A unique place
Additional impressions will be provided by the original decoration of the restaurant and a wide selection of the best wines, which will emphasize the exquisite taste of the dishes. The intimate atmosphere of this place and the unique location of the hotel make it ideal for romantic candlelight dinners or intimate meetings with family or friends....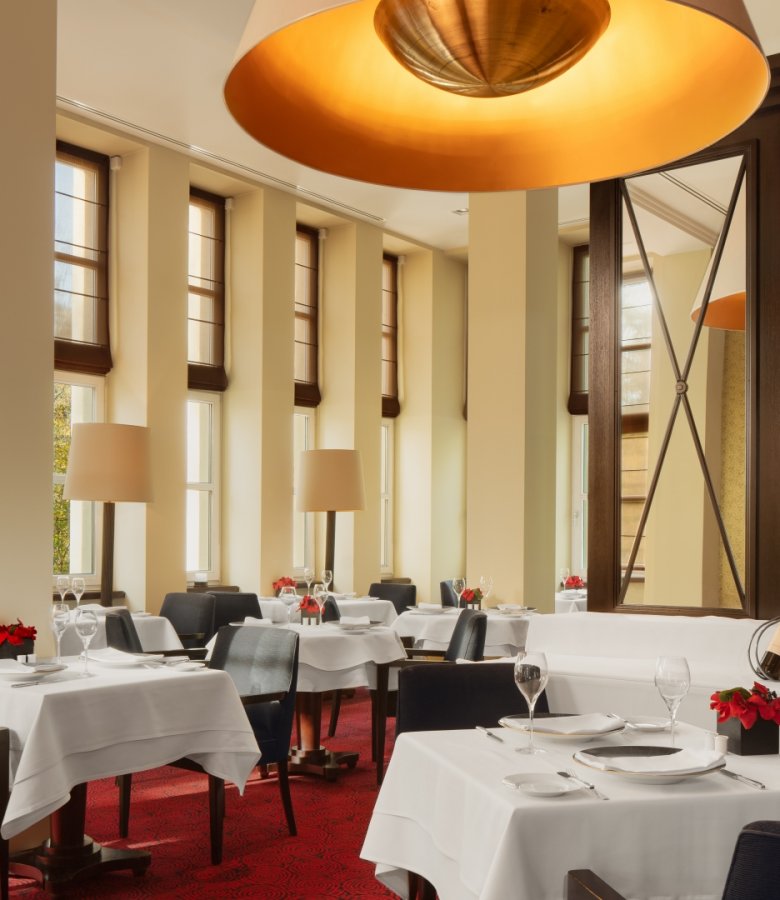 Opening hours
You are welcome!
7:30 - 10:30 am at breakfast time 14:00 - 22:00 pm in the afternoon Reservations phone: +48 18 540 04 04 e-mail: reception@mparkhotel.pl
what our guests have to say about the hotel
Great and atmospheric hotel. Service at a high level. Food simply delicious. The interior of the hotel is very atmospheric in art deco style. I recommend to anyone looking for a break from everyday life in peace and quiet.
Very good hotel. Service at a high level. Well cared for good location. I have not been in a better hotel for a long time. Place, location very good not too close to the center. We will be happy to return there. The restaurant in the hotel serves delicious dishes. I recommend.
Wonderful Hotel with a beautiful history set in a larch park. Service and rooms world class. The food is excellent. Very nice atmosphere. The decor of the hotel refers to the pre-war times. The hotel is worth recommending. We spent there with my wife beautiful moments. Thank you!