Congress complex
Pieniny SPA Resort facilities, which includes Hotel Nawigator, provide opportunities to organize any type of congress, conference and business meetings and training. The rich accommodation base allows you to accommodate guests in stylish villas or comfortable and convenient, in three and five-star hotels.
Centrum kongresowe
z nowoczesną salą wielofunkcyjną
Dworek Gościnny to jedyne miejsce w Polsce o tak niezwykłej sali widowiskowo- restauracyjnej. Jego wnętrza przyciągają oryginalnymi aranżacjami pod którymi kryją się najnowocześniejsze systemy multimedialne. Sala Teatralna- główne pomieszczenie Dworku- zaprojektowana została według najwyższych standardów technicznych oraz urządzona z myślą o pełnym komforcie gości. Przeznaczona jest dla 362 osobowej widowni. Możliwości techniczne sali wraz z jej najnowocześniejszymi systemami nagłośnienia i oświetlenia pozwalają na organizowanie w niej najbardziej nowatorskich kongresów oraz wydarzeń kulturalnych. Dzięki automatycznie składanej widowni sala zmienia się w przepiękną salę balową o powierzchni 500m². Dworek Gościnny jest klimatyzowany i monitorowany. Budynek posiada ponadto restaurację, dwie dodatkowe sale przyjęć oraz profesjonalne zaplecze z wydzieloną strefą VIP. Budynek jest objęty bezprzewodową siecią Wi-Fi.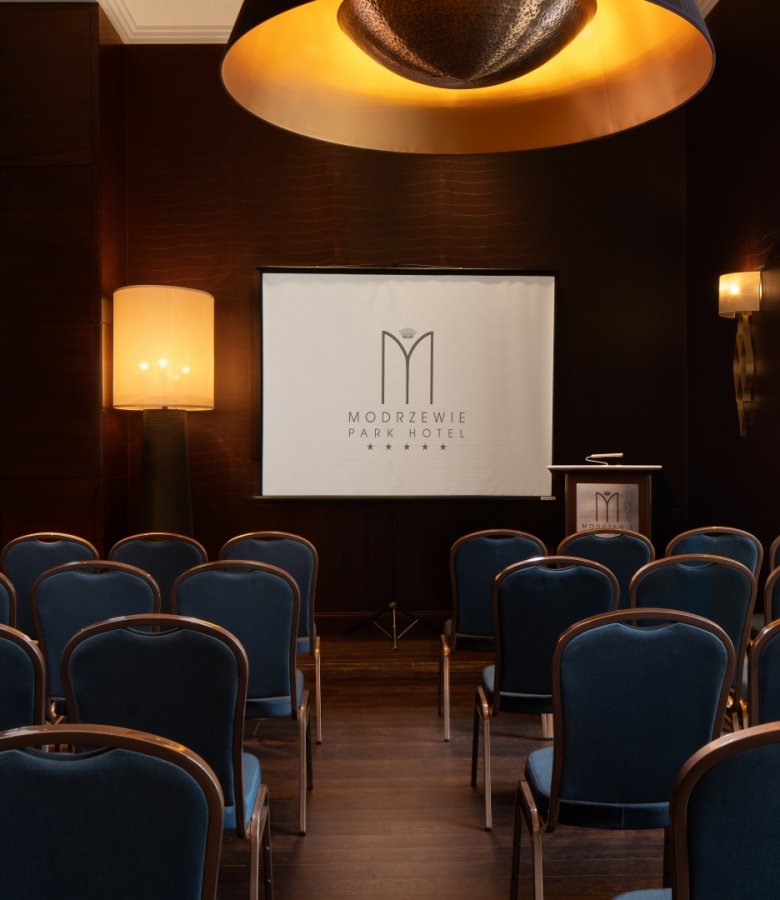 Ekskluzywne Centrum Biznesowe
W Modrzewie Park Hotel
Modrzewie Park Hotel is the only five-star hotel in Pieniny and also an exclusive business center. The conference room is fully equipped and designed for 16 people. Elegant and sophisticated decor, as well as ergonomic chairs and direct access to the buffet and modern office and technical facilities will provide you with complete discretion and full comfort of work.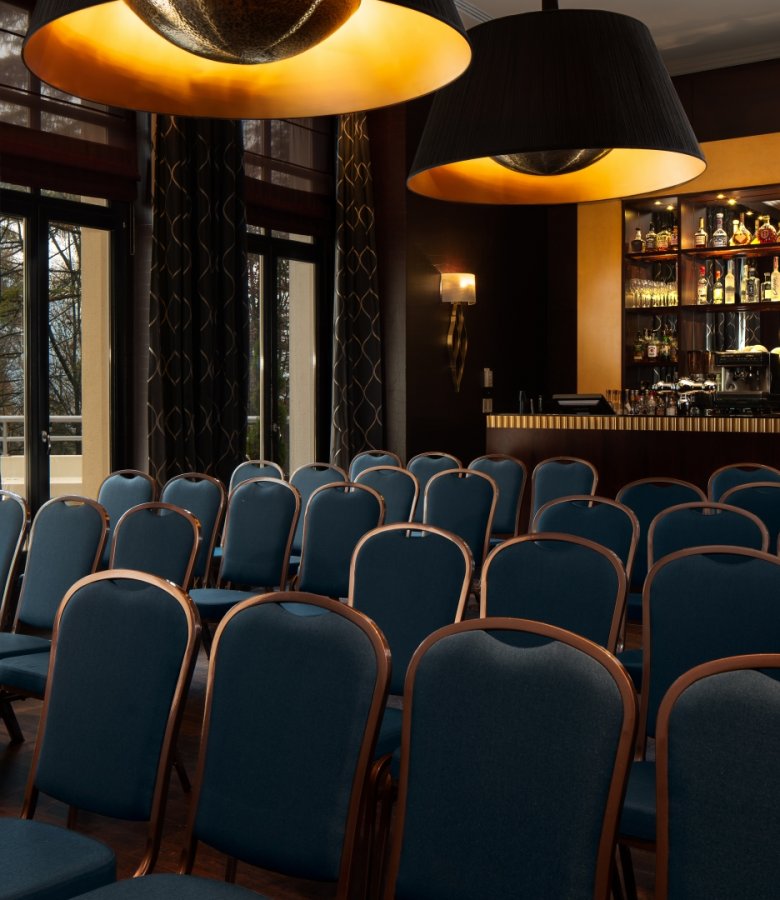 Pieniny Grand Hotel
Nowoczesny resort
Innowacyjna architektura, strzelista, modernistyczna bryła, niezwykły komfort, indywidualny styl i historia, dyskretnie obecna na każdym kroku – Pieniny Grand Hotel to przestrzeń harmonijnych połączeń tworzących unikalną jakość, tak ważną dla biznesu.
Najnowszy hotel kompleksu Pieniny Spa Resort oferuje klientom biznesowym dostęp do najnowocześniejszej infrastruktury i usług na najwyższym poziomie. Każdy z indywidualnie zaprojektowanych pokoi zaprasza do przestrzeni o niepowtarzalnej estetyce i wspaniałym, kojącym widoku na pasmo Pienin zza przeszklonych ścian. Wystrój wnętrz to połączenie unikalnych koncepcji lokalnych artystów z kreacjami Christiana Lacroix. Hotel oferuje 119 pokoi, w których może pomieścić do 250 gości. Najbardziej wymagający mogą zrelaksować się w pokojach o podwyższonym standardzie, wyposażonych w salony kąpielowe.
Hotel Pieniny Grand to dowód na to, że unikalność można z powodzeniem połączyć z wszechstronnością, tak ważną przy okazji organizacji wydarzeń biznesowych. Sympozjum, spotkanie dla kluczowych klientów, wyjazd motywacyjny dla kadry managerskiej…
Hotel został zaprojektowany tak, aby spełnić indywidualne oczekiwania firm chcących zrobić wrażenie na partnerach.
Obiekt wyposażony jest w nowoczesną salę konferencyjną na 120 osób, a elegancka sala bankietowa doskonale sprawdzi się jako miejsce na wykwintną imprezę podkreślającą wysoki status firmy.