Congress complex
Pieniny SPA Resort facilities, which includes Hotel Nawigator, provide opportunities to organize any type of congress, conference and business meetings and training. The rich accommodation base allows you to accommodate guests in stylish villas or comfortable and convenient, in three and five-star hotels.
Centrum kongresowe
z nowoczesną salą wielofunkcyjną
Dworek Gościnny is the only place in Poland with such an extraordinary entertainment and restaurant hall. Its interiors attract with original arrangements under which the most modern multimedia systems are hidden. The Theatre Hall - the main room of the Manor House - was designed according to the highest technical standards and furnished with a view to the full comfort of guests. It is intended for an audience of 362 people. The technical capabilities of the auditorium, together with its state-of-the-art sound and lighting systems, allow for the organisation of the most innovative congresses and cultural events. The automatically folding auditorium turns into a beautiful ballroom with an area of 500m². Dworek Gościnny is air-conditioned and monitored. The building also has a restaurant, two additional reception rooms and professional facilities with a separate VIP area. The building is covered by a wireless Wi-Fi network.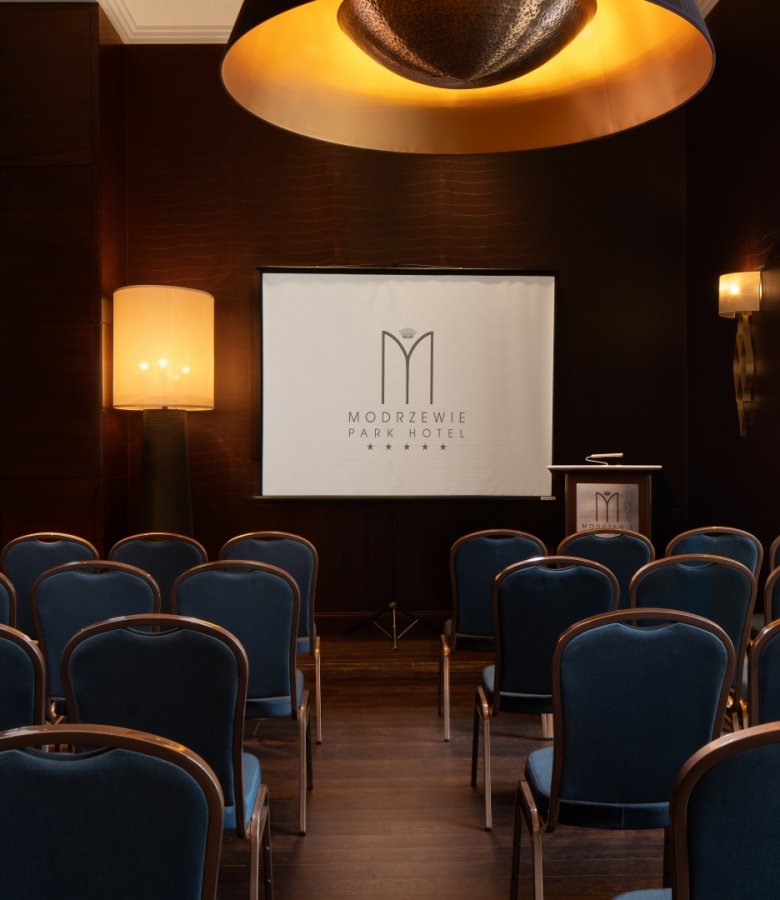 Ekskluzywne Centrum Biznesowe
W Modrzewie Park Hotel
Modrzewie Park Hotel is the only five-star hotel in Pieniny and also an exclusive business center. The conference room is fully equipped and designed for 16 people. Elegant and sophisticated decor, as well as ergonomic chairs and direct access to the buffet and modern office and technical facilities will provide you with complete discretion and full comfort of work.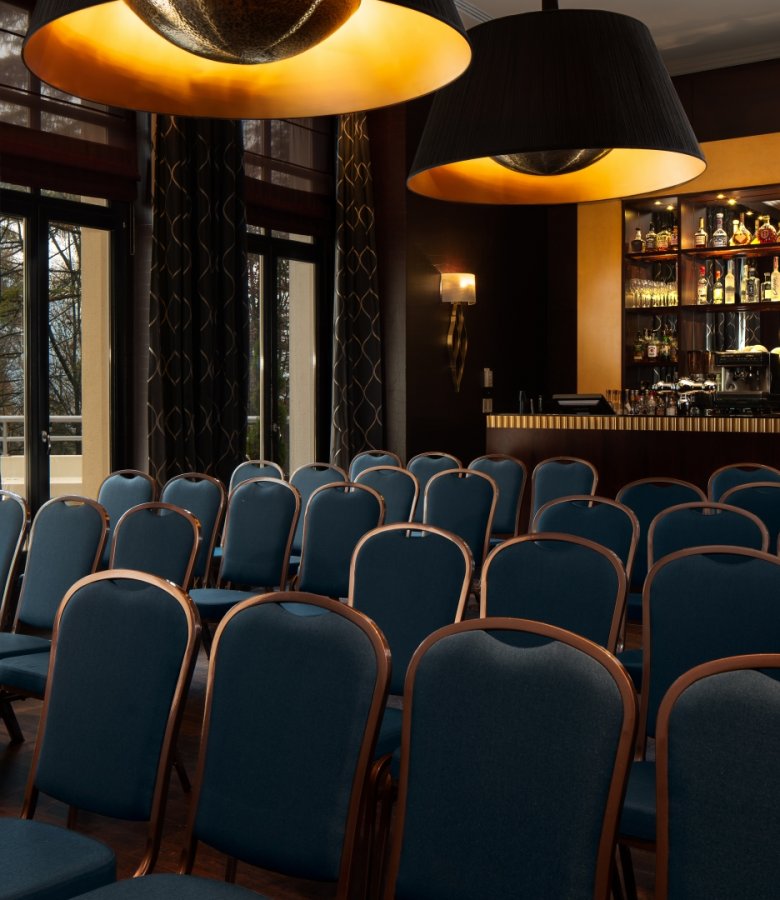 Pieniny Grand Hotel
Nowoczesny resort
Innovative architecture, soaring modernist mass, extraordinary comfort, individual style and history, discreetly present at every step - Pieniny Grand Hotel is a space of harmonious connections creating unique quality, so important for business. The newest hotel of the Pieniny Spa Resort complex offers business clients access to state-of-the-art infrastructure and top quality services. Each of the individually designed rooms invites you into a space with unique aesthetics and a magnificent, soothing view of the Pieniny range from behind the glass walls. The interior design combines unique concepts by local artists with creations by Christian Lacroix. The hotel offers 119 rooms which can accommodate up to 250 guests. The most demanding may relax in rooms of a higher standard, equipped with bath salons. The Pieniny Grand Hotel proves that uniqueness can be successfully combined with versatility, so important when organising business events. A symposium, a meeting for key clients, an incentive trip for managers... The hotel has been designed to meet the individual expectations of companies wishing to impress their partners. The property is equipped with a modern conference room for up to 120 people, and the elegant banquet hall is perfect as a venue for an exquisite event highlighting the high status of the company.